Columbia Falls Optometry Services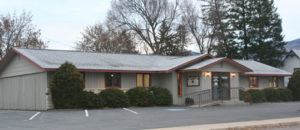 Columbia Falls Eye Care has been a leading provider of optometry services and vision care products in the Columbia Falls since 2005.  Located in the beautiful Flathead Valley, we serve all surrounding areas including Kalispell, Whitefish and Bigfork.
Our experienced eye doctor specializes in the diagnosis and treatment of a wide array of eye diseases, including Gluacoma, Macular Degeneration, Diabetic Eye and Conjunctivitis or pink eye,  conditions including Lazy eye, allergies, redness of the eye, cataracts, dry eye and most other eye related problems.
We see patients of all ages, pediatrics to the elderly.  Our friendly office wants to help you achieve and maintain clear vision for years to come.  We offer contact lenses, glasses, sunglasses and a variety of designer frames for your fashion needs.
We use updated advanced diagnostic technology and vision correction products.  Please call our office to ask about our payment options and any related Insurance questions. Give yourself the gift of clear vision – schedule an appointment today with
Dr. Troy R. Ypma, OD.  406-892-4140